An Experienced and Knowledgeable Team
AnTolRx is led by an experienced and knowledgeable team of scientists, advisors, board members and partners dedicated to developing new therapeutics and advancing the field of immunotherapy.
AnTolRx was founded based on groundbreaking research performed in the field of immune tolerance by the company's scientific founder, Dr. Francisco J. Quintana at Brigham and Women's Hospital and Harvard Medical School.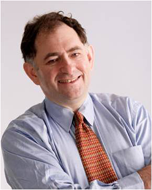 Mark Carthy
Founder and CEO, Member of Board of Directors
Mark has 25 years of operating and investment experience in healthcare and technology companies. Mark Carthy co-founded Orion Equity Partners, LLC in 2008. Orion invests in and advises commercial real estate, biotechnology and private equity companies. Prior to Orion, Mark joined Oxford Bioscience Partners in 2000 and became General Partner in 2001. Before joining Oxford, he was Biotechnology Portfolio Manager at Morningside Ventures where he focused on early stage private equity investments. Previously, he was Chief Business Officer of Cubist Pharmaceuticals, where he in-licensed Cubicin, Cubist's commercial antibiotic that reached annual sales more than $1 billion in 2014. Prior to Cubist Mark was Senior Director of Business Development at Vertex Pharmaceuticals where he was responsible for collaborations with major pharmaceutical companies. He received his BE in Chemical Engineering from University College Dublin, Ireland and an MS in Chemical Engineering from University of Missouri. He received his MBA from Harvard Business School in 1987. Mark was listed on the Forbes 2009 Midas List as a leading venture capitalists.
Francisco J Quintana, PhD
Scientific Founder, Member of Board of Directors
Professor of Neurology at the Center for Neurologic Diseases, at Brigham and Women's Hospital, Harvard Medical School, and an Associate Member at the Broad Institute of Harvard and MIT
Dr. Quintana, a graduate of the University of Buenos Aires (1999, Argentina), obtained his PhD in immunology at the Weizmann Institute of Science (2004, Israel).  He received postdoctoral training at the Weizmann Institute of Science and at Harvard Medical School.  In 2009, Dr. Quintana joined the faculty of Harvard Medical School.
Dr. Quintana's research investigates signaling pathways that control the immune response and neurodegeneration, with the ultimate goal of identifying novel therapeutic targets and biomarkers for immune-mediated disorders.  Dr. Quintana has published over 140 peer reviewed articles and book chapters. In addition, Dr. Quintana's research has resulted in multiple patents which have been the foundation of three companies: ImmunArray Ltd, Alma Bio Therapeutics and AnTolRx Inc. Dr. Quintana is the Director of the course Autoimmunity at Harvard Medical School.
Dr. Quintana is the recipient of the Lady Anne Chain Prize for Academic Excellence and Scientific Achievements, the Junior Investigator Award from the National Multiple Sclerosis Society, the Pathway to Independence Award of the National Institute of Allergy and Infectious Diseases, the Award for Outstanding Research Achievement form Nature Biotechnology and the Tecan Award for Innovation, the Harry Weaver Award from the National Multiple Sclerosis Society, the Young Mentor Award from Harvard Medical School and the Milestones in MS research from the National MS Society and the AAI-BD Bioscience Investigator Award.
Satish Jindal, PhD
Member, Board of Directors
Chief Executive Officer, Allied-Bristol Life sciences, LLC, Boston, MA
Satish Jindal serves as CEO of Allied-Bristol Life Sciences, LLC (ABLS) companies. Prior to ABLS, Satish served as a vice president, Bristol-Myers Squibb (BMS) and managing director of Biocon-Bristol-Myers Squibb Research Center (BBRC) in Bangalore, India. BBRC is an affiliate of BMS with ~575 R&D people with expertise in discovery and early development of drug candidates. During his tenure at BMS, he partnered with Allied Minds and BMS teams to create the unique innovator model, ABLS. He has an extensive experience in  forming and building biotechnology companies, including Vedantra Inc., an immunotherapy company that he co-founded based on intellectual property from the Koch Institute at the Massachusetts Institute of Technology (MIT); Verastem Inc., a NASDAQ-listed cancer stem cell company that he co-founded with researchers from the Whitehead Institute, the Broad Institute and MIT; and NeoGenesis Inc., a drug discovery company that was acquired by Schering-Plough in 2005. He  was a Vice president and Site Head at Schering-Plough Research Institute in Cambridge, Massachusetts from 2005-2008 and also worked in Business Development at UCB Pharma in UK. He did his postdoctoral work at Whitehead Institute for Biomedical Research at MIT, Cambridge, MA, and at McMaster University, Hamilton, Ontario, Canada, and obtained his PhD in Biochemistry from Punjab University, India.
Peter Lomedico, PhD
Member, Board of Directors
Director, Partnerships and Alliance Management
Peter Lomedico joined JDRF in 2005 to lead the Industry Partnerships Program, that supports the transfer of early-stage research to the commercial sector. Dr. Lomedico works closely with the research scientists to accelerate the development and delivery of disease-modifying therapeutics and devices for people with type 1 diabetes (T1D) by engaging industry on JDRF research projects. A number of large pharmaceutical companies have entered into licensing and product development and commercialization agreements with JDRF-funded biotechnology companies, providing evidence that big pharma recognizes the commercial potential in T1D products. Dr. Lomedico has a diverse background in molecular biology, diabetes research, and drug discovery, with more than 25 years of pharmaceutical and biotechnology experience. Previously, he worked at NeoGenesis Pharmaceuticals, as vice president of strategic alliances, at CuraGen Corporation as vice president of discovery research, and at Genome Therapeutics Corporation as vice president of human genetics. In addition, Dr. Lomedico conducted genomics and drug discovery research in various positions at Hoffmann-La Roche.
Dr. Lomedico received his bachelor's degree in biology from Villanova University and his doctorate in molecular biology from the University of Texas Health Science Center at Houston, and conducted research in the laboratory of Dr. Walter Gilbert at Harvard University with a postdoctoral research fellowship from JDRF.
Vincent Stanton Jr., MD
Scientific Advisor
Vincent Stanton is an entrepreneur and consultant who has worked for a variety of diagnostics and therapeutics clients on drug development and personalized medicine projects. Vincent was formerly Senior Vice President of Research at Variagenics, an early genomics firm where he helped guide research from startup through IPO, including several major shifts in scientific and business strategy. After medical school, Vincent completed a pathology residency at Brigham and Women's Hospital, followed by postdoctoral training at Dana-Farber Cancer Institute and MIT.